Becoming an APT Trainer.
The APT Institute offers the APT - Trainer course for those who wish to teach our course abroad. The training session is offered only in Greece. The course duration is 3 days, where the new trainer will be introduced to the material the APT course teaches alongside he will be instructed in methods of effective teaching.

---
Train the Trainer.
Trainer Modules
- Visual Presentation
- Spoken Skills
- Methods of Teaching
- Psychology of Classroom
- Testing the Student
- Time Management
- Delivering Skills
- Representing APT

Cost & Compensaion.
Our Train the Trainer Course is priced at € 40. Upon the completion of the training our new trainers will be provided a Platinum certificate of an APT - Trainer with which they can teach abroad.

To apply for the APT Train the Trainer Course please use the form below.

Powered by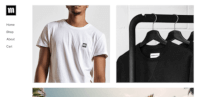 Create your own unique website with customizable templates.